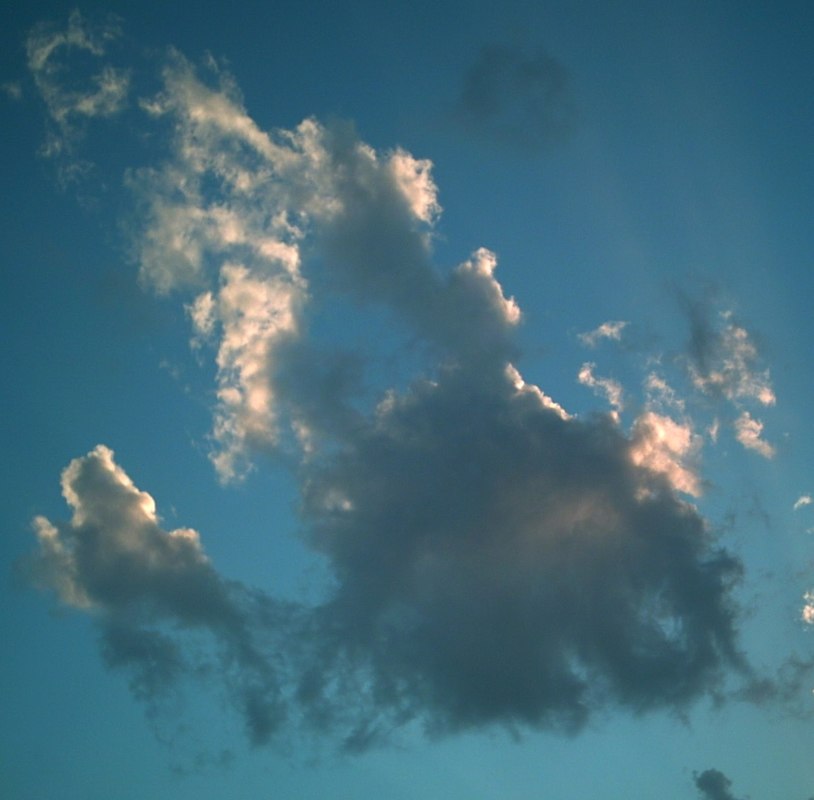 Amoeba 2 is a photo of a cloud that I shot that looks like an ameoba or something you'd find under a microscope to me.  I like the shape this lovely little outline has.
Ameoba 2 is available for purchase on Artstation.
Many Products with Ameoba 2 printed on them are available on Fine Art America.
Ameoba 2 is also available on Turbosquid. 
A few keywords related to this image are cloud, clouds, cloudy, overcast, shape, layered, layers, white, green, blue, aqua, smoky, drifting, drift, wind, windy, weather, rain, rainy, meteorology, forecast, abstract, background, blues, greens, storm, stormy, crab, sea horse, oyster, ameoba, microscope, water, humidity, humid, pattern, blues, greens, backlit, sidelit, organic, curved, curvy, soft, soft edged, beautiful, lovely, day, daylight, environment, up, look up, sky, skies, central, shape, shapes, interpretation, mystic, majestic, thematic, dramatic, chiaroscuro, mysterious, beautiful.