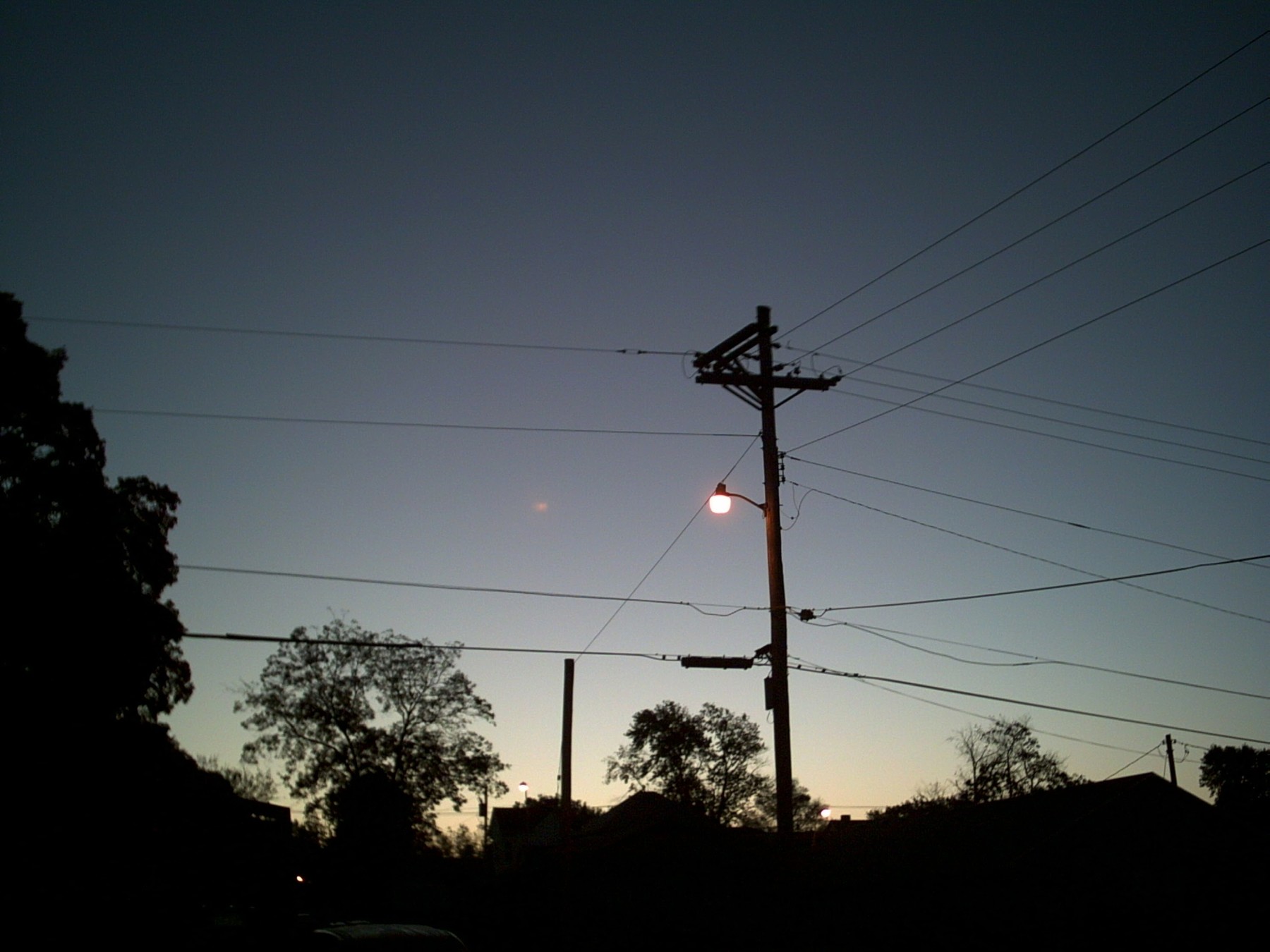 Grid is a photo that was shot several years ago.  At the time that I created this image I was heavily in to the concept of man's impact on the environment.
We like our nature, but we like to control it to conform it to our own uses… The telephone pole and power lines on it are how we connect with one another, and that grid can go down at any time since we are not in control even though we may fool ourselves in to believing that we are.
I love this time of day, when the street lights are just coming on or turning off, but the sun is still up… twilight hour… when our stress filled days turn in to joy filled evenings with friends and family…
Filetype: jpg
Dimentions: 2976 x 2232 Pixels
Resolution: 96 DPI
Bit Depth: 24
Color Representation: sRGB
Grid is available for purchase on Artstation.
A few keywords related to this image are evening, night, twilight, streetlight, street light, phone, phone pole, electricity, power, power lines, lines, manmade, energy, dark, light, artificial, control, powerful, force, industrial, silhouette, shadow, contrast, chiaroscuro, darkness.