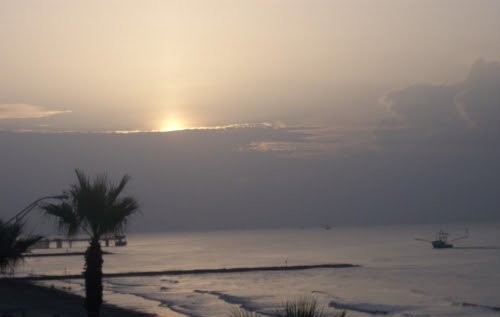 Paradise is a photo that was shot near on Galveston Bay, in Texas.  
Paradise is a photo of the setting sun on a beautiful day, palm tree in view.  This was shot while we were waiting in line to get on the Ferry.  It was about the perfect ending to a perfect day.
This image is Post Card worthy. As a matter of fact you can find the Greeting Card with this image on it on Fine Art America!
File Type: jpg
Width: 500 Pixels
Height: 317 Pixels
Resolution: 72 DPI
Bit Depth: 24
Paradise is available on Artstation!
Products with Paradise printed on them are also available on Fine Art America.
A few keywords related to this image are beach, surf, ocean, gulf, boat, palm, palm tree, sunset, cloud, atmosphere, environment, majestic, beautiful, sea, beaches, summer, ferry, fishing, tropical, vacation, galveston, texas, paradise, saltwater, sand, silhouette, foreground, background, perfect.