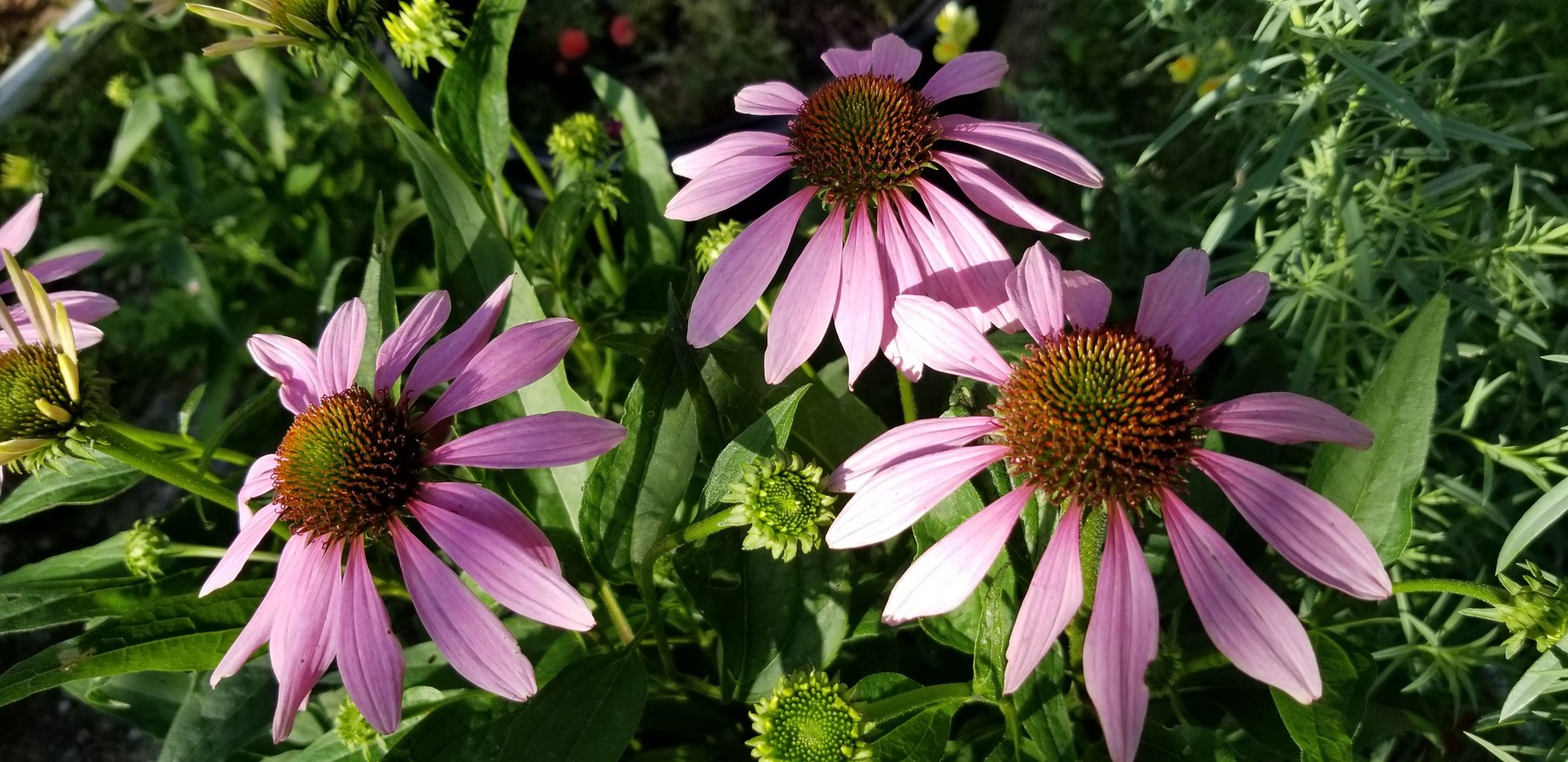 Purple Cone Flowers is a zip file of are some digital photos of purple cone flowers. These were shot at my mom's home. She has a green thumb.
Bit Depth: 24
Dimensions: 4032 x 1960 Pixels
A few keywords related to this image: Coneflower, Cone, Flower, Purple, Spring, Plant, green thumb, greenery, green, plants, organic, petal, gardening, garden, bloom, blooming, brown, center, central, contrast, composition, radial, radiate, grouping, bouquet, yard, outdoors, outside, leaf, leaves, echinacea, purpurea, planting, echinacea purpurea, pale, herb, herbaceous, perinnial, asteracea, pink, june, august, showy, dry, drained, shade, full-sun, purple coneflower, echinos, spiny, ozarks, ohio valley, flowering, head, florets, hermaphroditic, peiole, lanceolate, deciduous, perennial, inflorecence, achene.
Purple Cone Flowers is available for purchase on Artstation!
Products with this image printed on them are available at Zazzle!