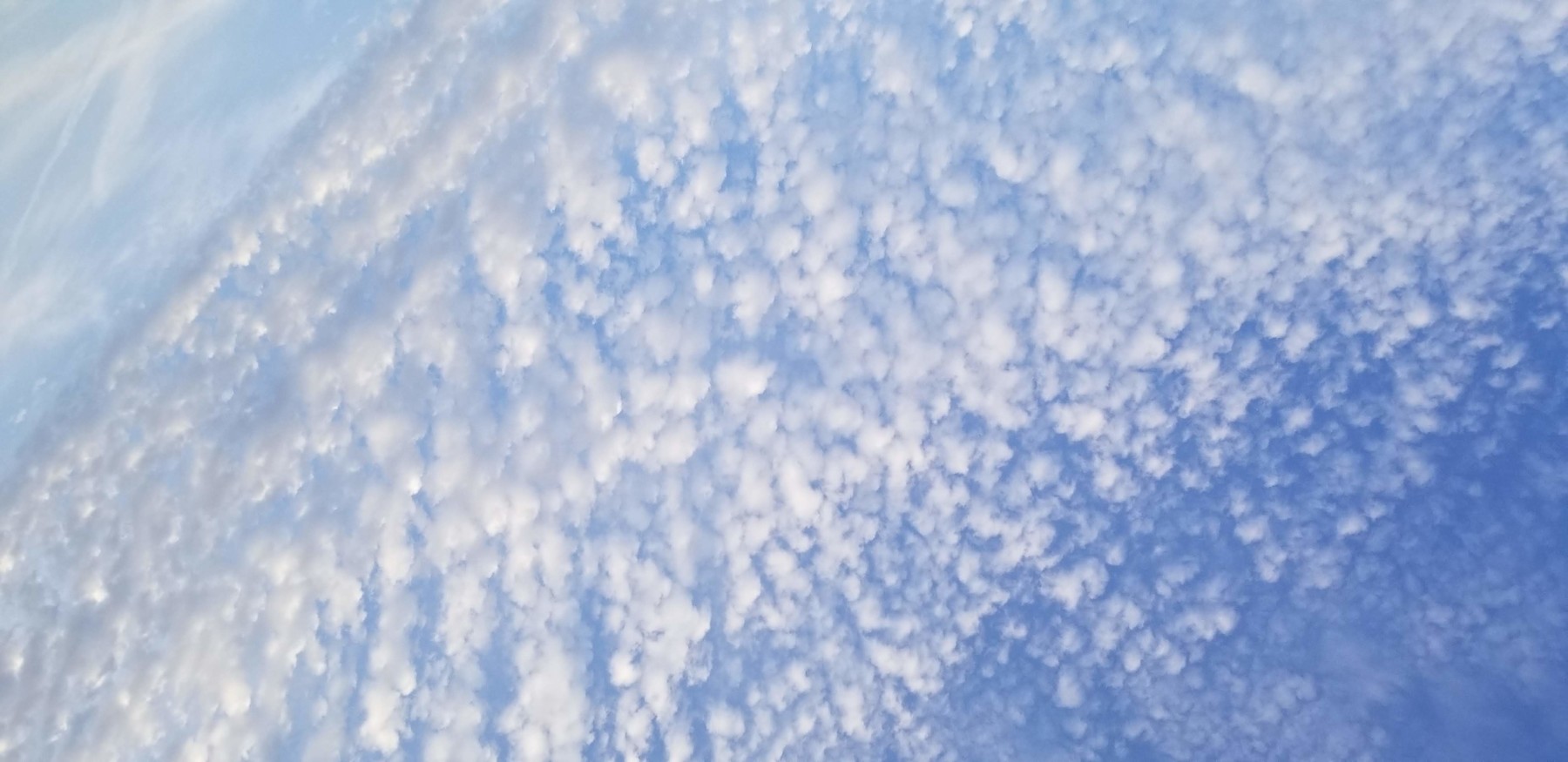 Expanding Bubble Sky is a digital photo of some very interesting clouds.
The shape and spacing of the clouds make them seem to almost be a watercolor splatter painting.
This type of image could potentially be used as a background on websites or blogs, or used in other creative ways in 3d and 2d software packages such as photoshop, paintshop pro, gimp, 3ds max, lightwave, maya, blender, etc..
A few keywords related to this image are splatter, bubble, bubbly, cloud, clouds, texture, textures, sky, skies, blue, white, stratus, stratosphere, soft, soft edged, round, circular, circle, organic, outdoors, outside, drifting, weather, drift, wind, windy, day, floating, float, patterns, pattern, humid, humidty, contrast, blur, meteorology, forecast, overcast, curve, water, watercolor.