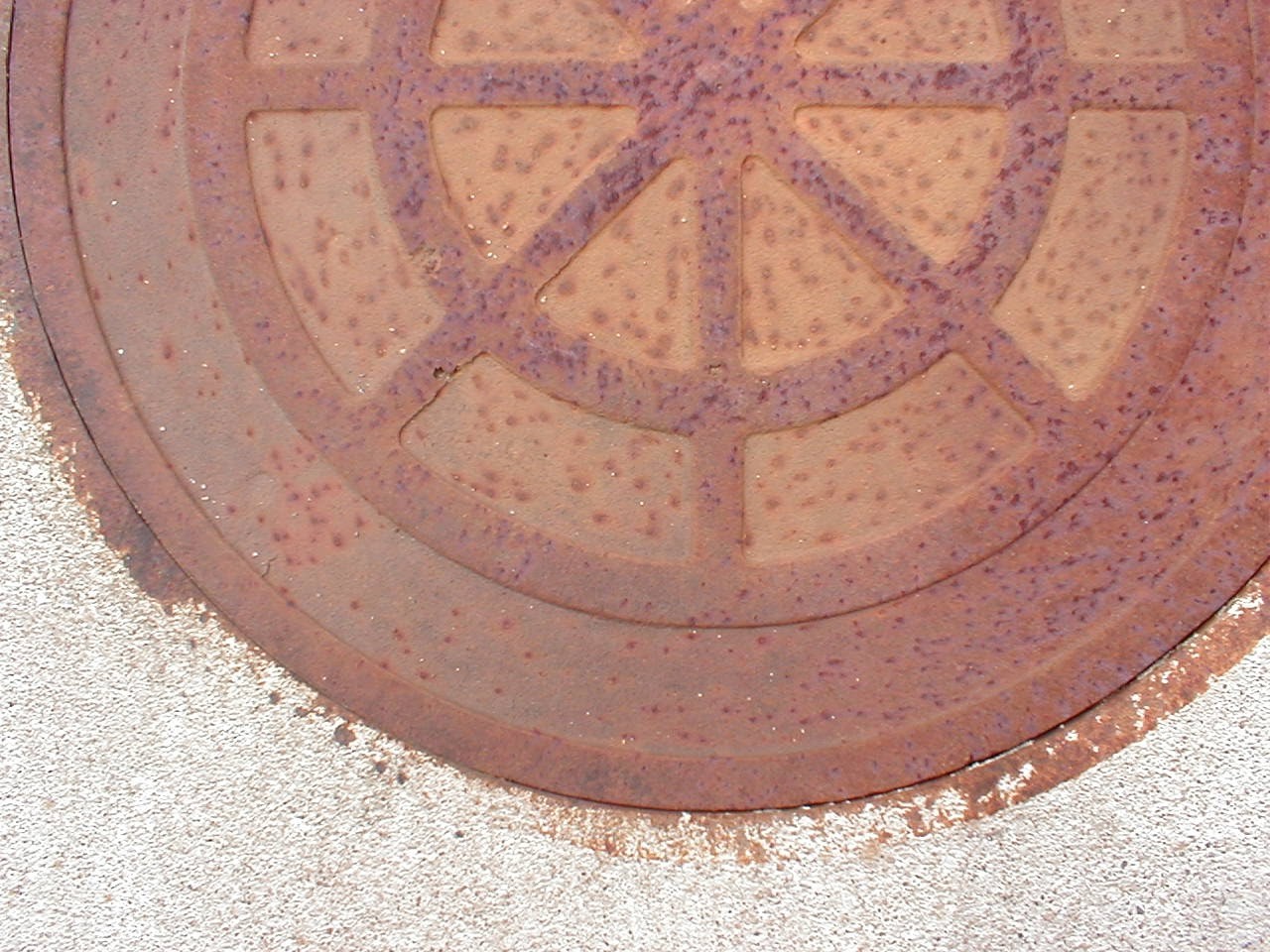 Rusty ol Manhole Cover is a small zip file of several photos that I shot for texture reference of a manhole cover many years ago.
I love the golden, red and brown patterns the metal has taken on over the years.  It is like a portal in to another world.
Each image in the zip file is 1280 x 960 pixels.
A few keywords related to these images are rust, red, brown, texture, old, aged, weathered, antique, decay, time, metal, metallic, dull, manhole, cover.
Rusty ol Manhole Cover is available for purchase on Artstation!