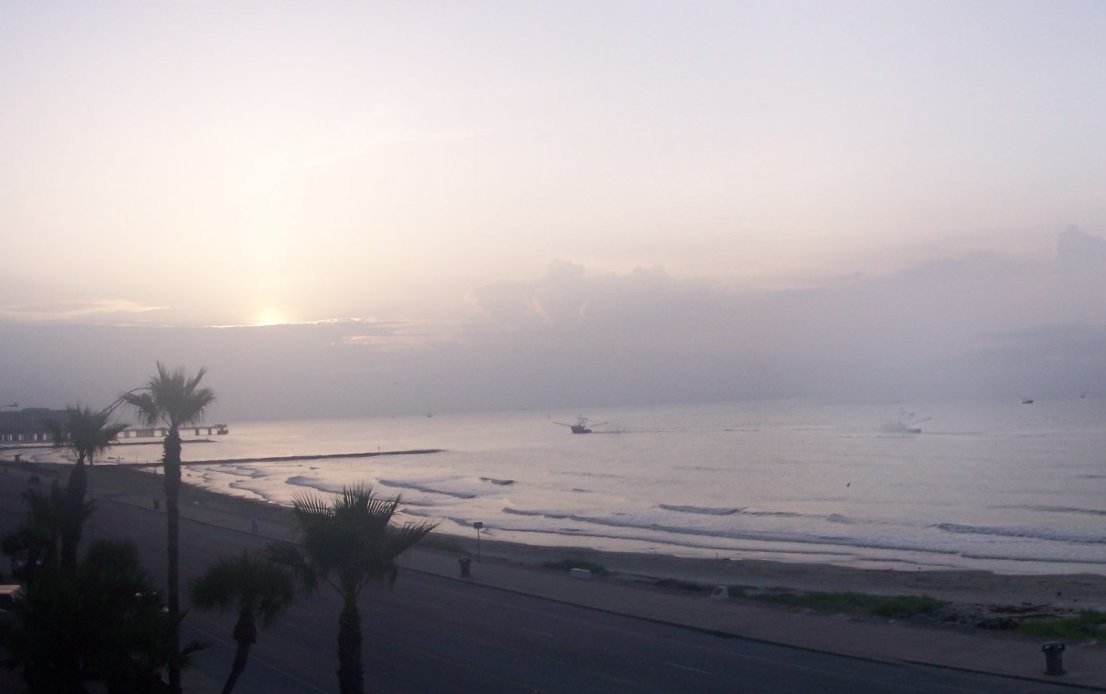 Galveston Bay is a panoramic photo created from several photos taken on the Bay in Galveston, Texas a few years ago.
A few keywords related to this image are  bay, gulf, ocean, water, clouds, sky, horizon, birds, gulls, composition, blue, white, fishing, fish, boat, boats, boating, fisherman, nature, cumulus, flight, flying, reference, fowl, green, wave, calm, serene, peaceful, still waters, beach, summer, outdoors, outside, weather, forecast, warm, cruise, ferry, bay, bayside, climate, bon voyage, travel, reflection, surf, tropic, tropical, texas, wilderness, open seas, land ahoy, gone, vacation, h20, humidity, seascape, esacpe, get away, getaway, sun, fun, waves.
Galveston Bay is available for purchase on Art Station!