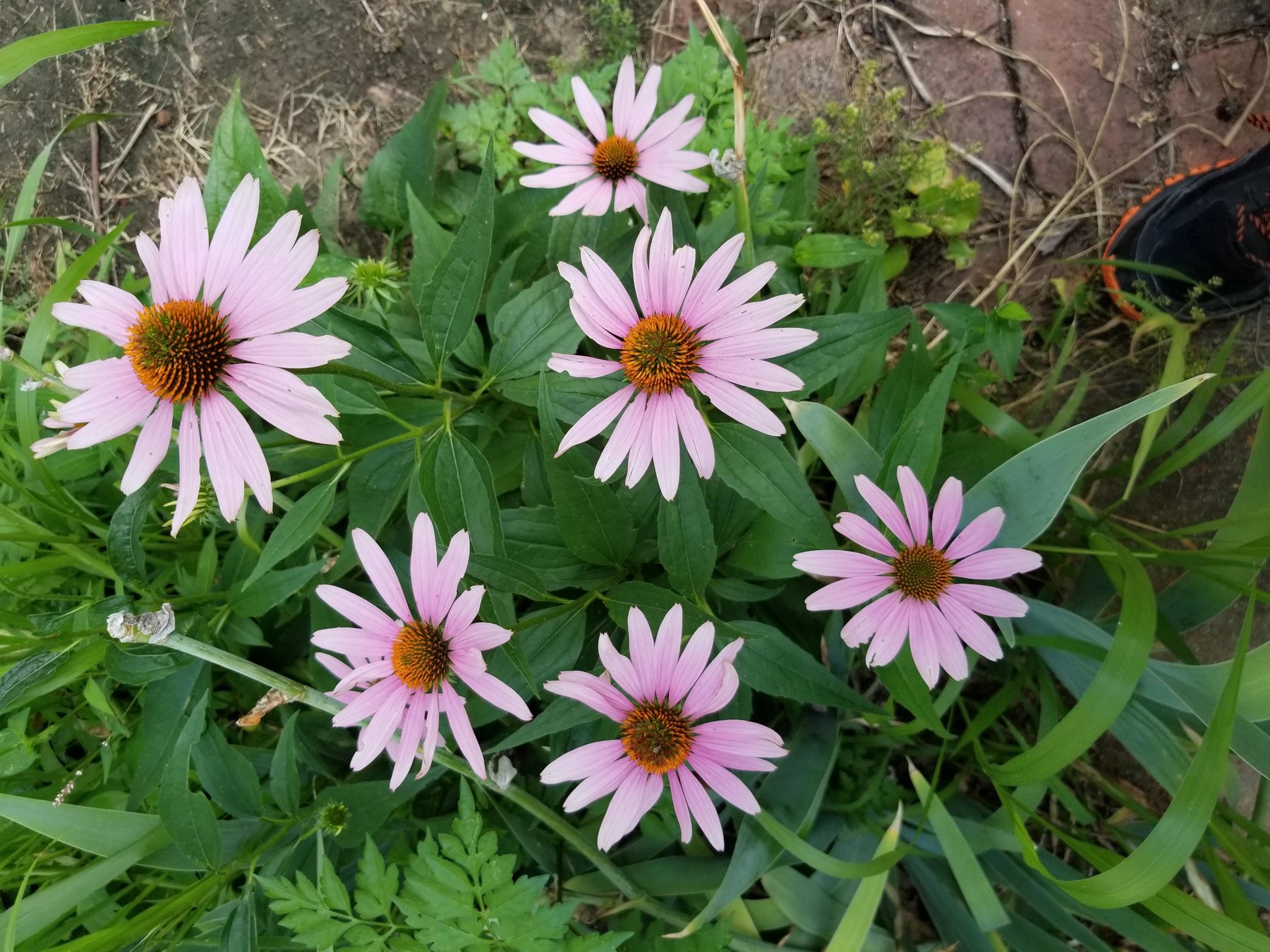 Half Dozen Cone Flowers is a photo I recently shot in my mom's flower garden. She loves flowers.
A few keywords related to this image:  Coneflower, Cone, Flower, Purple, Spring, Plant, green thumb, greenery, green, plants, organic, petal, gardening, garden, bloom, blooming, brown, center, central, contrast, composition, radial, radiate, grouping, bouquet, yard, outdoors, outside, leaf, leaves, echinacea, purpurea, planting, echinacea purpurea, pale, herb, herbaceous, perinnial, asteracea, pink, june, august, showy, dry, drained, shade, full-sun, purple coneflower, echinos, spiny, ozarks, ohio valley, flowering, head, florets, hermaphroditic, lanceolate, deciduous, perennial, inflorecence, achene.
Half Dozen Cone Flowers may be purchased on Art Station!