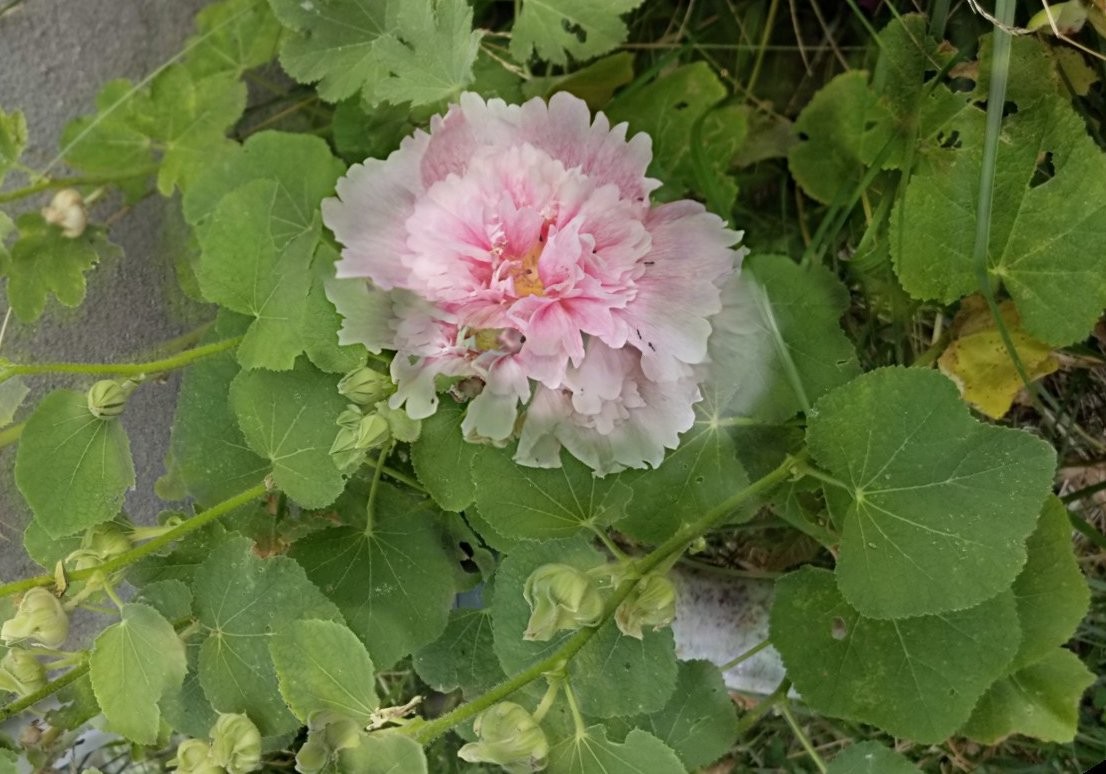 Pink Flower is a photo of a pink flower. I think this is a varient of a Hollyhock. The other Hollyhocks near it have petals that have a different shape.  The leaves are a little differently shaped too as well, so it may not be a true hollyhock?
A few keywords related to this image are hollyhock, flower, pink, green plants, nature, spring, petal, petals, bouquet, complementary, contrast, leave, stem, plant, living, bud, stamen, growth, growing, alive, living, life, composition, central, centralized, vein, biology, happy, joyous, flowers, garden, gardening, yard, outside, outdoors, greenhouse, closeup, curve, soft, edge, line, photo, photograph, lovely, joy, happiness, springtime, festive, holly, hock, holly hock, stock photo, stock, background, greenery.
Pink Flower is available for purchase on Art Station.