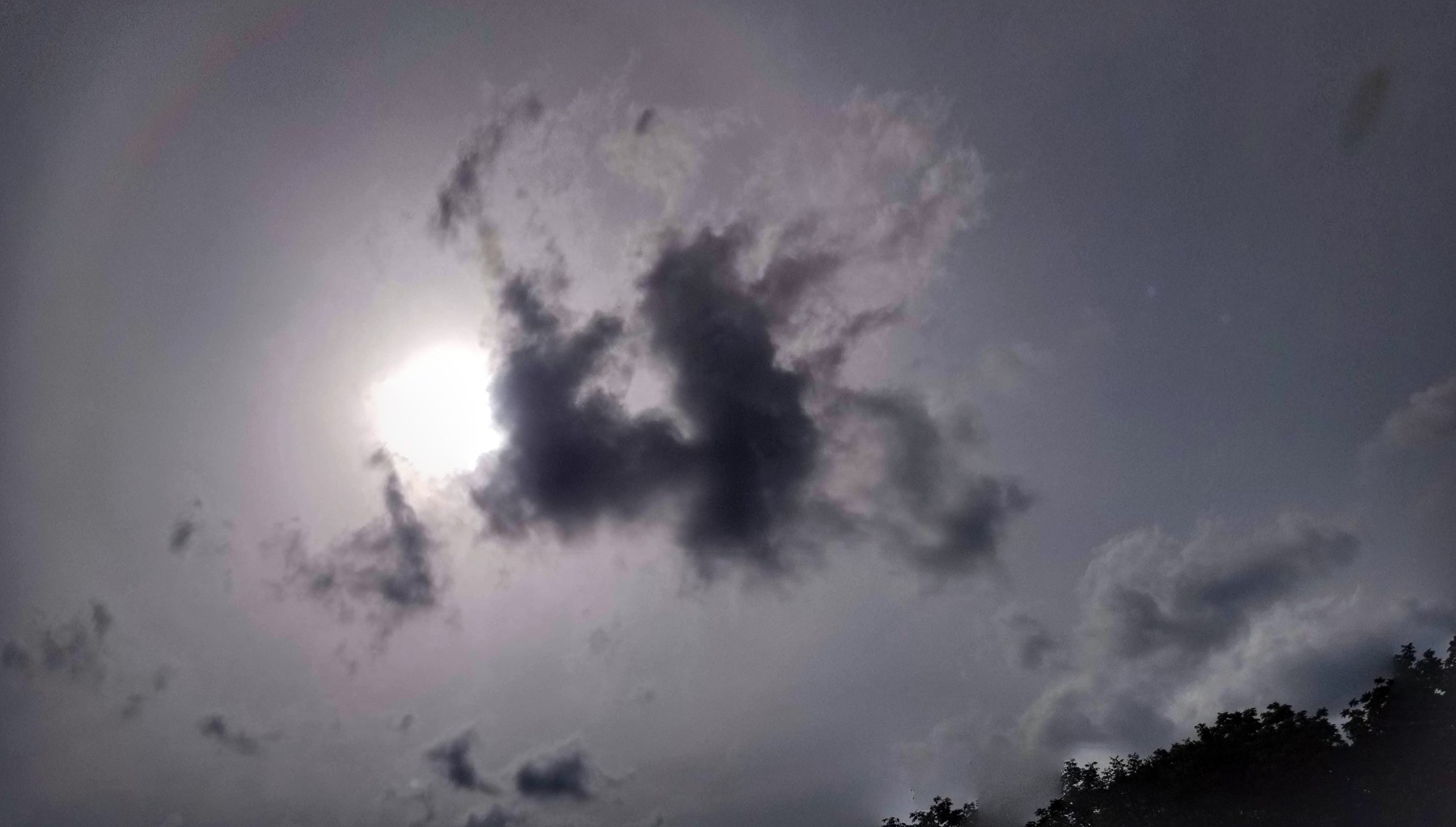 Grand Reveal is panorama created from a few photos I shot recently of a cloud unveiling the great Sun behind it.
To me this image is a bit epic due to the drama created by the massive amount of chiaroscuro.  Lately the clouds have been very low to the ground in our area due to the 2019 flooding so I'm seeing scenes like this almost daily.
A few keywords related to this image are blue, sky, skies, cloud, cloudy, clouds, pastel, color, bright, billiance, sun, sunny, day, daylight, dayscape, rising, formation, atmosphere, environment, background, skybox, skyscape, forecast, weather, blue, white, fluffy, puffy, cumulus, fog-like, wind, windy, drift, drifting, organic, overcast. cloudscape, organic, soft edged, blur, sun, obscure, backlit, nature, white, layer, layered, drama, dramatic,  radiant, glory, moving, meteorology, panoramic, panorama.