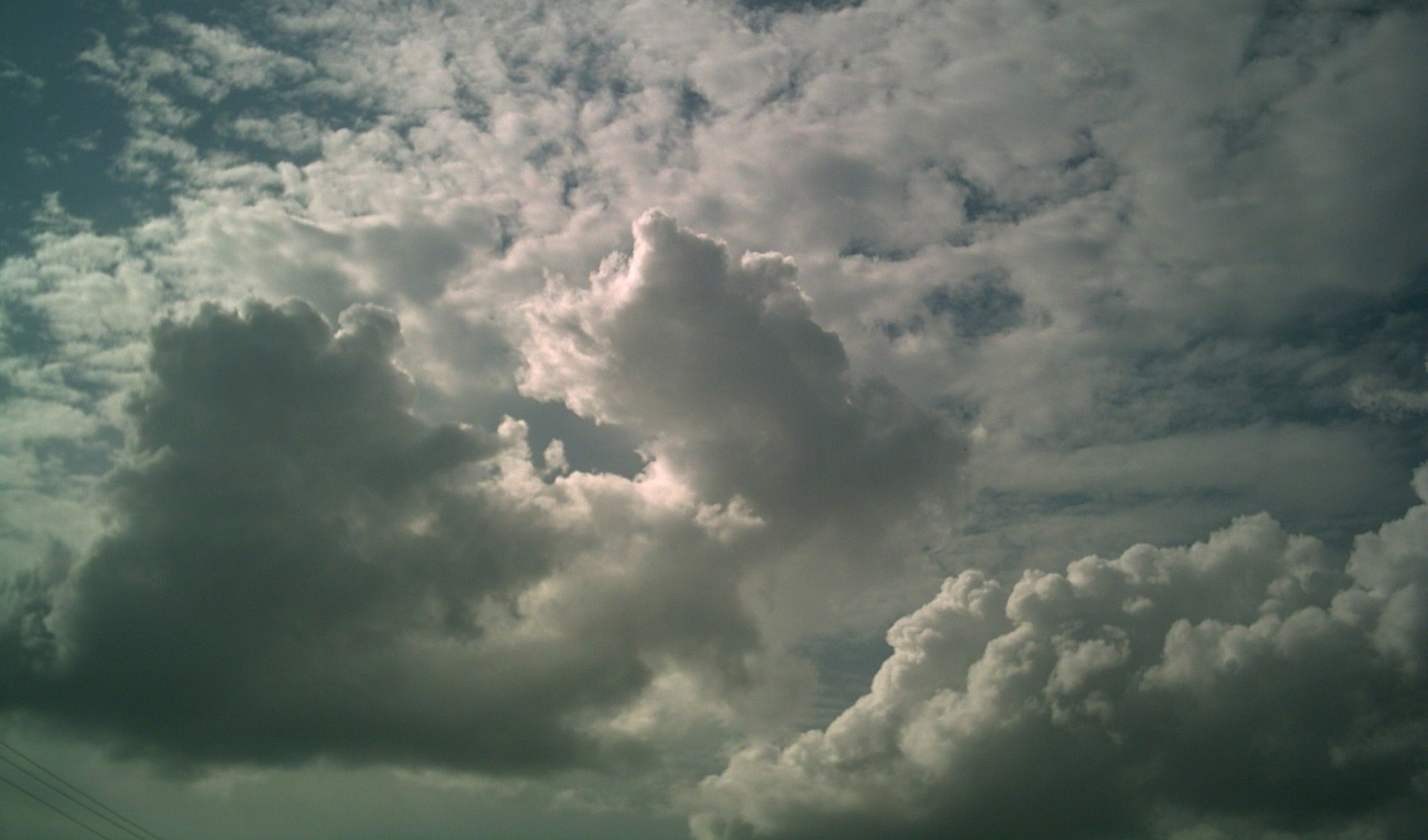 Trinity is a photo of some clouds that I shot with a digital camera.  The work is called Trinity because there are three main clouds in the image, working together like a holy family of the Father, Son, and Holy Spirit as we look up at the entrance to the Heavens.
Dimensions: 2975 x 1750 Pixels
Resolution: 72 DPI
Bit Depth: 24
Trinity is available for purchase on Artstation.
A wide variety of Products with Trinity printed on them is available on Fine Art America. 
I especially like the Throw Pillow on Fine Art America.